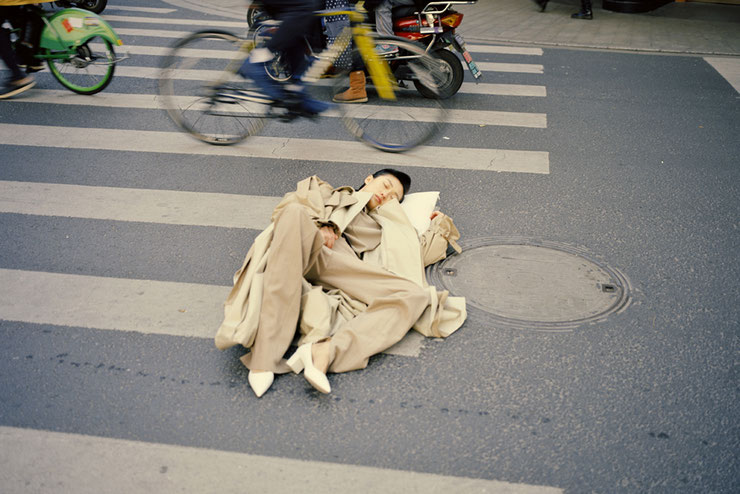 May I introduce my first article for the international Berlin based Blog Paperboats. It's about the Chinese photographer Leslie Zhang who started her creative work with painting as a first form of expression which finally led her to photography. She mainly works between fashion, stylized documentary and portrait. If you take a deeper look at the work of this special photographer you will see the balance between the feeling of being really close to the scene but also not able to grasp it completely. The main inspiration, as the artist explains, results from childhood memories growing up in China: "I now try to recreate these ambiences and moods in the images I create." (via: ITSNICETHAT)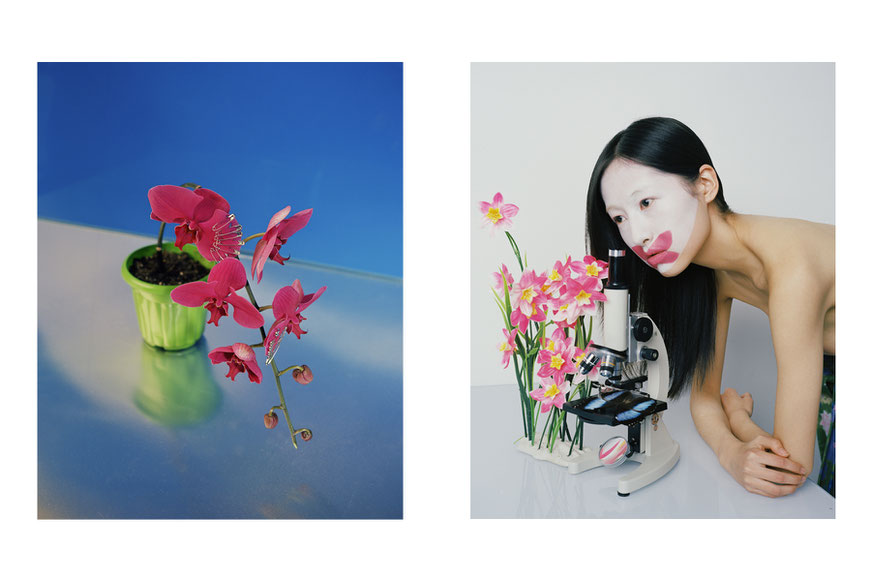 In April 2018 Leslie photographed the cover for the Chinese issue of Nylon Magazine. It also features her editorial "Little Flexes" that has been published in the same issue. It shows a group of young gymnasts in their teens during their usual training. The same teens have been photographed by Leslie as children three years prior. With this knowledge you can imagine the special connection between them and the photographer.
The composition of the story follows an elaborate line of color and balanced background with a partially surreal note. The significant interaction of the elementary colors, like blue, red and yellow, which primarily show up in the selection of clothes and background, continues in further editorials for Harper's Bazaar China or Grazia China as an important stylistic element of Leslie Zhang. This combination of color is timeless and strong. Additionally it assembles the reference to the traditional colors of China like Chinese vermilion (a very intense red) and yellow. Leslie mostly works both with digital and analogue camera systems and we also like the very natural retouching without any artificiality. This gives all images a timeless elegance.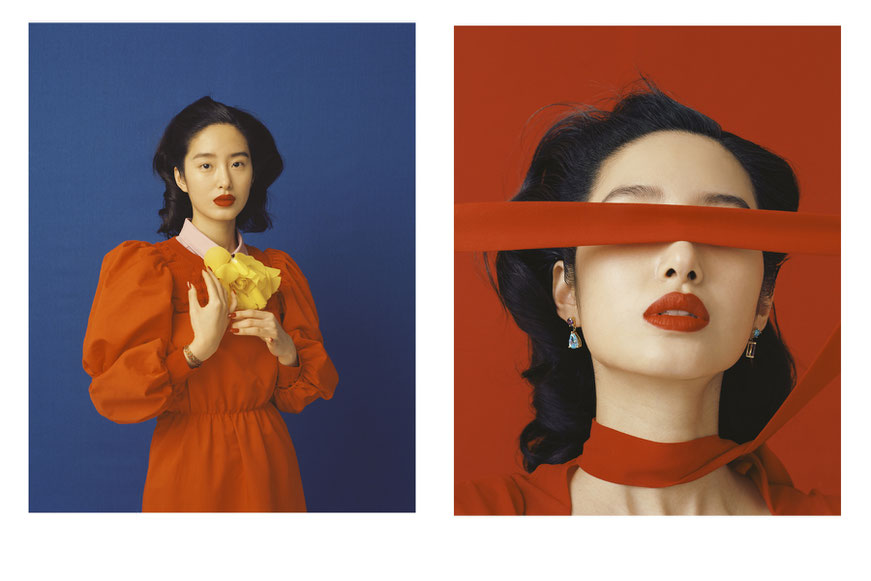 For Leslie, good photography has to be visually beautiful, which is not only based on the effects of color but also balanced about the importance of interaction with the model and the awareness of her own feelings and expectations for the shooting. "All my works in their core are an essential tool for me to express what I think and how I feel at a certain time" (via: ITSNICETHAT).
In some portraits Leslie uses a complex background which meant the loss of a three-dimensional world. This sometimes creates a dreamy and surreal feeling to the viewer. Leslie Zhang is a very talented artist and inspiring personality that we've definitely seen far too less from up until now! Make sure you check out her WEBSITE and the official INSTAGRAM for daily updates and to keep in touch with her amazing work!