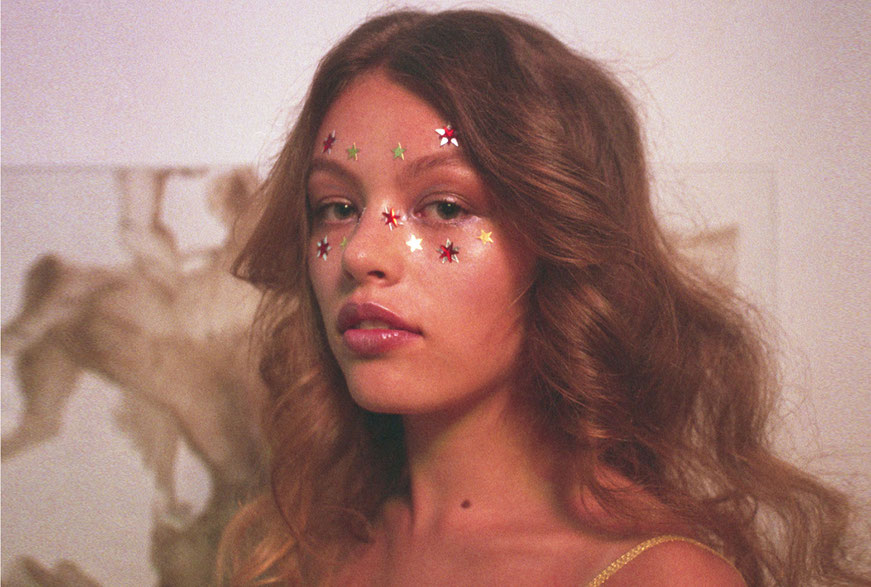 "This is a series about dreams and flowers that grow on space stations equally."


No - this is not the title about an upcoming independent remake of an old science fiction movie. It's about a stringing together of different analogue shots by Berlin based photographer LAURA CHERRYGROVE. Let's get into her world of 1960's glam, disco and psychedelia... When you look at her analogue stories you can imagine the psychedelic area at the end of the 1960's. PSYCHEDELIC refers here to drugs that were popular with the youth culture of this time like LSD.
In some of her photographs Laura also uses certain filters to evoke the later in multi media shown feeling of tripping through these drugs. Her protagonists appear like fairies, rockstars or just friends who met at Studio 54. Immediately I thought of Pink Floyd and the mysterious seductive glamour of the upcoming Rock. As you can see Laura is also inspired by old hollywood movies. Moreover she likes the "colourful strange space age aesthetics" which you can see in her often self made backdrops. These backdrops seem to be timeless and evoke the feeling of being out of space through their surreal lighting.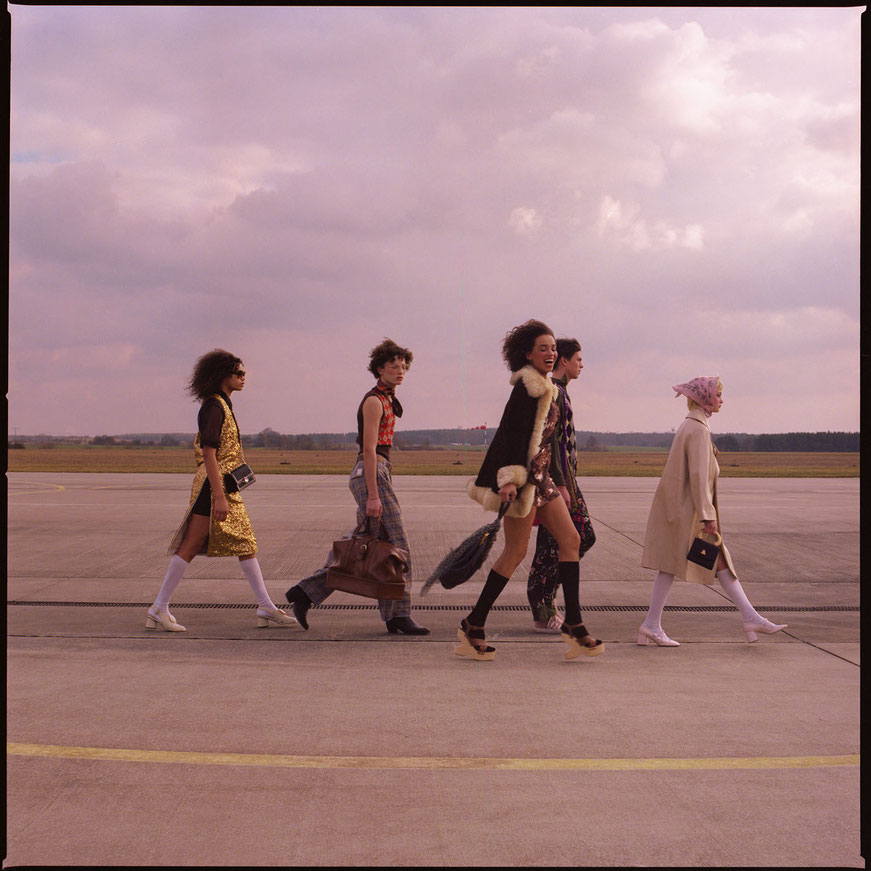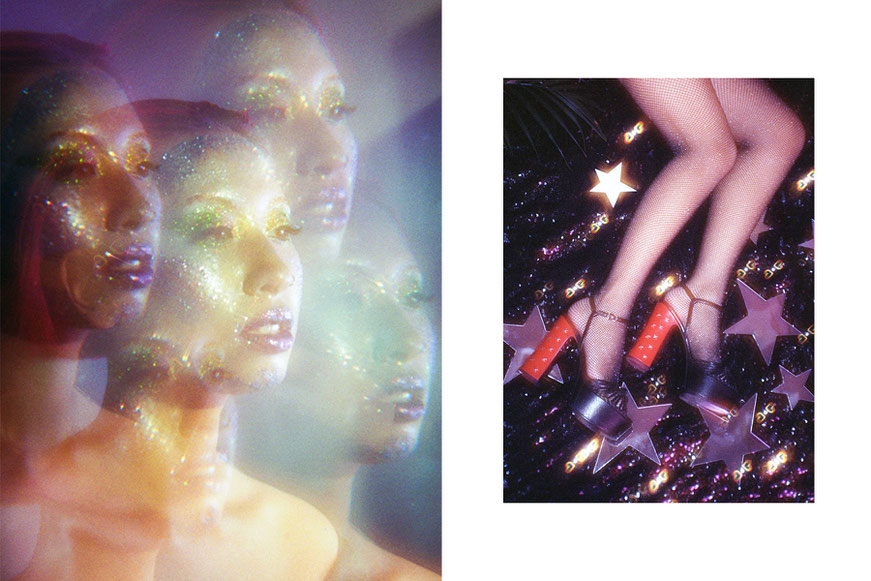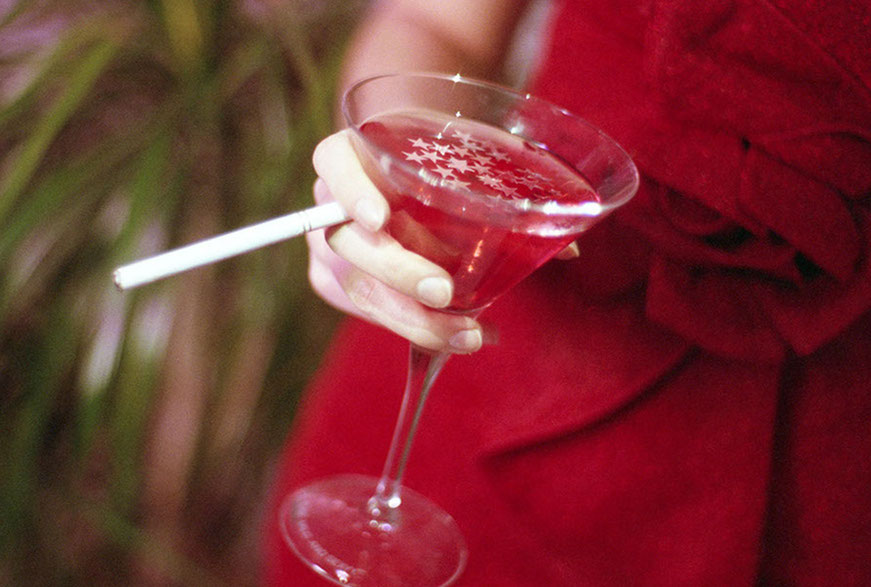 I must admit it's a very romantic perspective of early pop culture. Sadly the hippie movement also known as the BEAT GENERATION has become a commercialised media spectacle nowadays. It's a bit of a mess because in historical reality an huge part of the people who joined the movement used to suffer from serious mental health problems provoked by closely linked drugs and alcohol. Other's had become homeless and crimes like rape had been excused by free love. Even the idea of sexual municipalities turned into a worse system of male hierarchy like the well known KOMMUNE 1 in Germany. Most of them had to realize that peace and love couldn't sustain them forever.
At the end the political inspired need of living an alternative lifestyle just in peace and love unfortunately has become for some an utopian dream. Although the idea of a peaceful community without command structures amongst different youth cultures is still present today. Nevertheless I'm a fan of psychedelic art because for me it's totally mind satisfiying.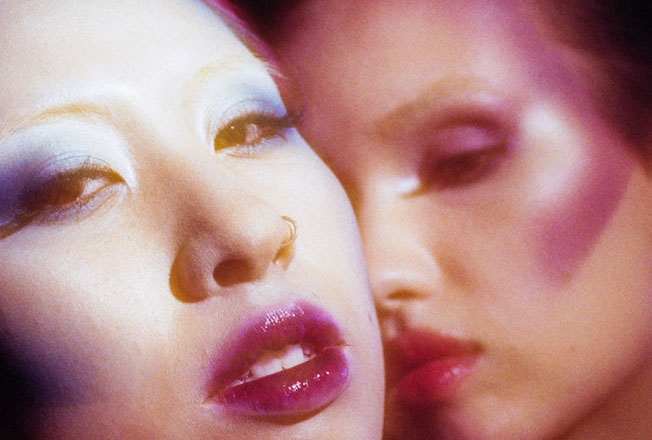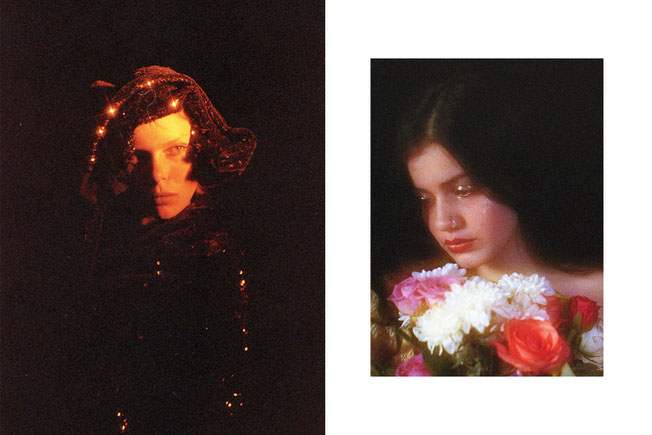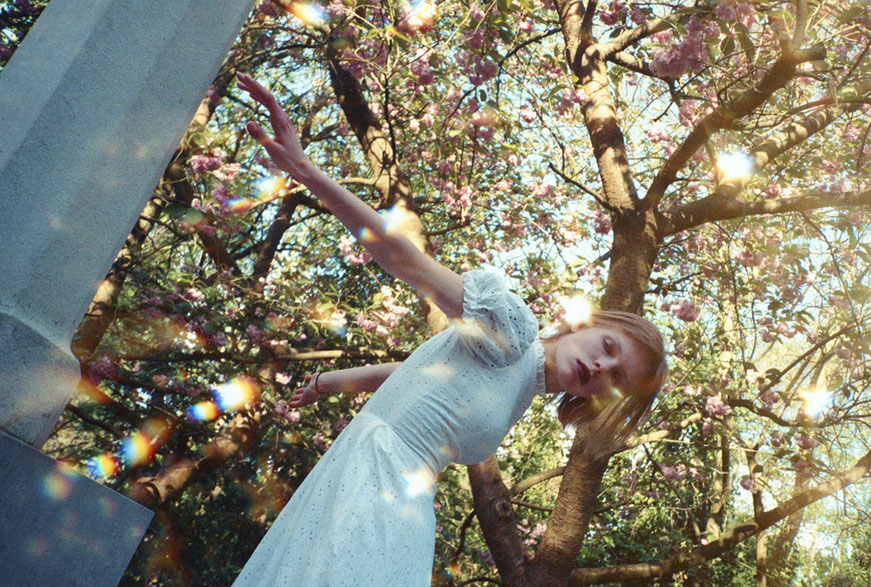 Laura has also published a book which is called ACTION PACKED ROMANCE together with JOSEPHINE MENG who also works as a photographer in Berlin. As the authors comment this book is about "lovers on rooftops, blood-stained wedding dresses and sparkle kisses", so what do we need more? Finally Laura's work doesn't claim to be political but is visually appealing in so many ways. So if you want to dream a little bit onto space stations where the wild flowers live and escape your daily life, you should definitely follow this multi-talented artist! I finished this article with a statement of Raoul Duke, one main character in the movie Fear and Loathing in Las Vegas - I think he made a very well final point to this article...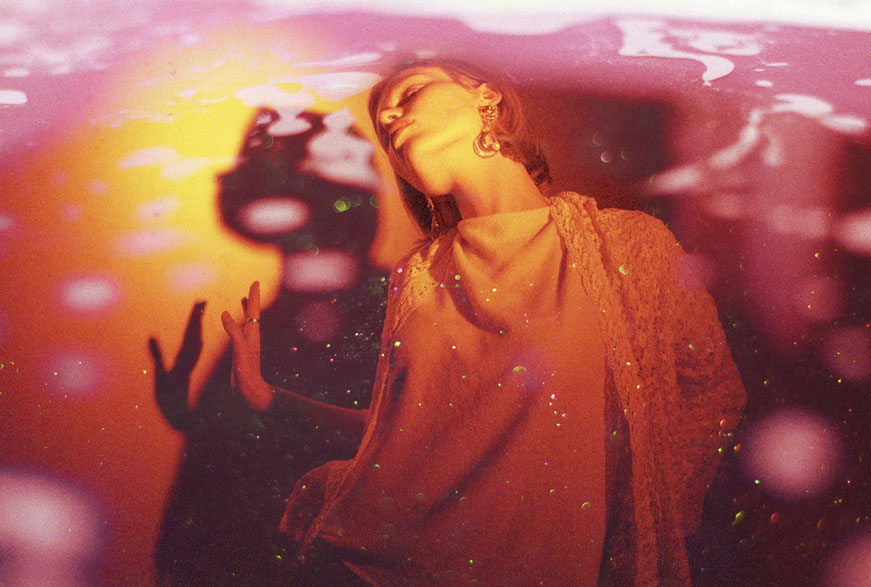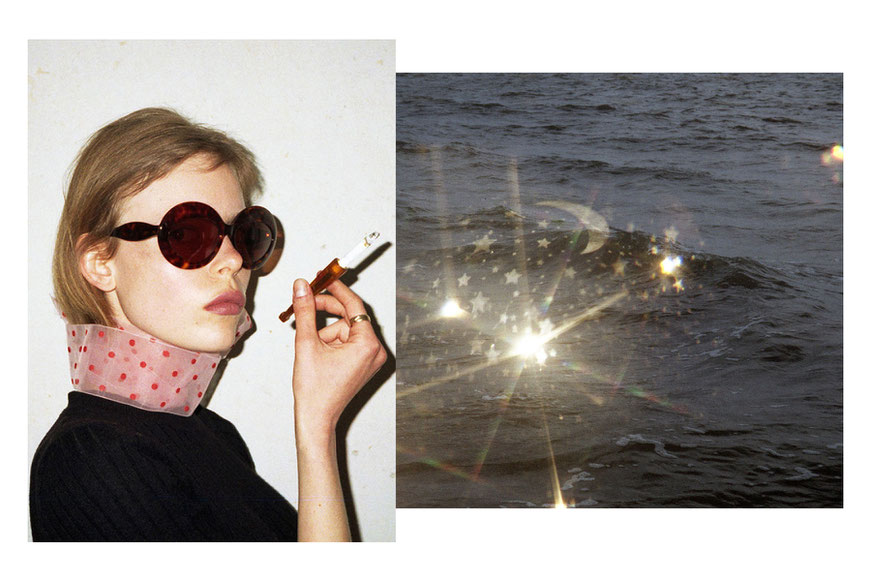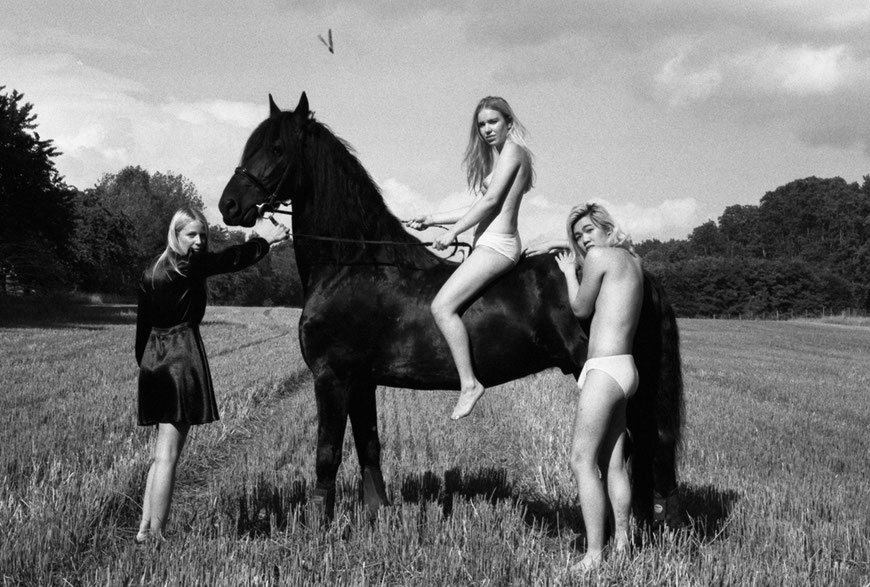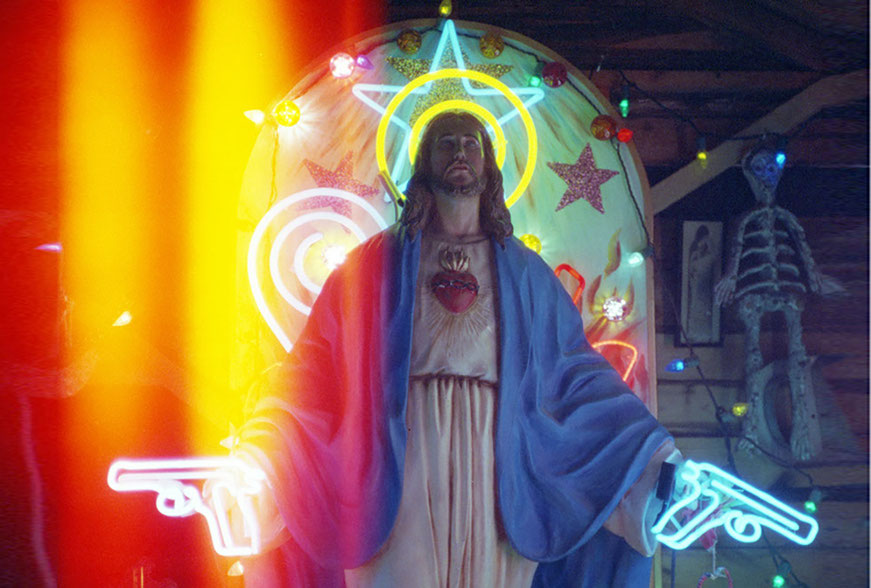 "There was madness in any direction, at any hour... you could strike sparks anywhere. There was a fantastic universal sense that whatever we were doing was right, that we were winning. And that, I think, was the handle - that sense of inevitable victory over the forces of old and evil. Not in any mean or military sens; we didn't need that. Our energy would simply prevail. We had all the momentum; we were riding the crest of a high and beautiful wave...!" RAOUL DUKE