As a European living in a Comfort Zone of safety, you can't imagine how it feels to loose your Home, to leave everything behind from one day to another & to run as fast as you can without knowing if you ever find a place like Home again. Most of the People of Aleppo had to leave their Home behind, but there are still some who try to stay and to continue with their daily Lives. Hosam Katan pictured daily scenes with and after war in Aleppo.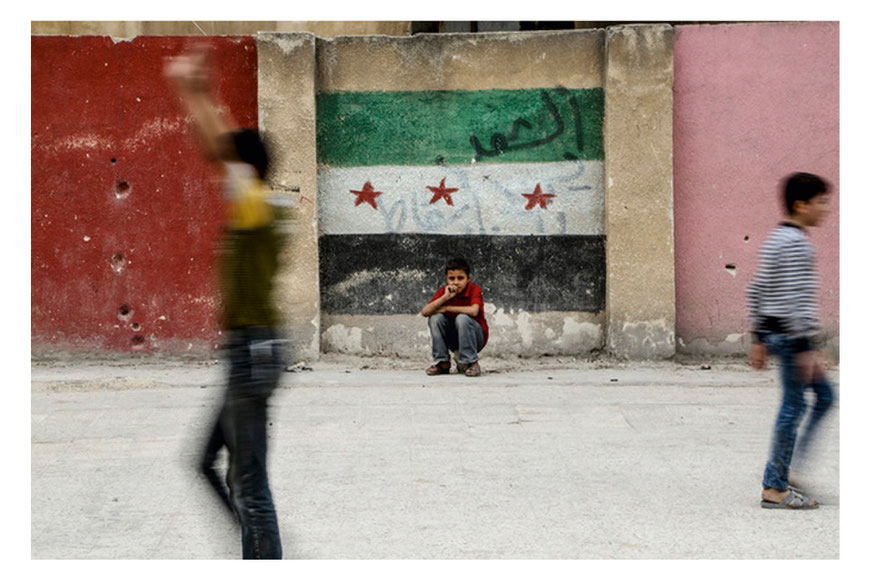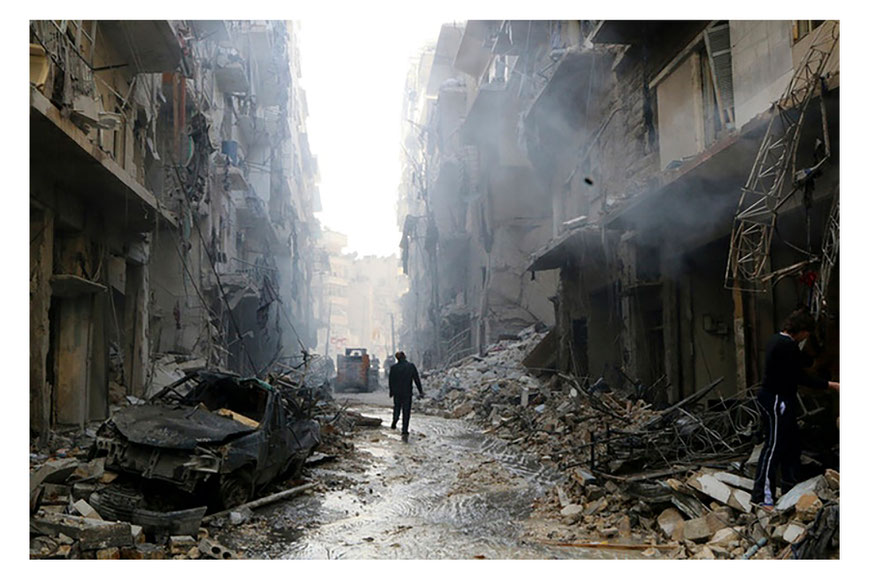 Hosam Katan, a Syrian photographer who published his first book about war in his hometown Aleppo, where he raised and lived until 2015. With his shown work he wants "to give recognition to people in Eastern Aleppo who have continued their daily lives with resilience and inventiveness amidst perilous circumstances". Furthermore his book "shows people balancing the horrors of war with a sense of normalcy and trying to retain their dignity". (via: Hosam Katan) 
"Come on my Dear!" as it says in arabic "Yalla Habibi" but in this case it feels more like "I show you around!". In 2011 Hosam Katan experienced the early arise of the protests against the Assad regime and the call for reform. These have been "people with a genuine believe in a Syrian revolution to establish democracy and more freedom in their country", he states at Kickstarter, where he managed to crowdfunding the publishing of his first book. At this time in 2011, when the early protests and demonstrations occurred, Hosam picked up his camera, he bought from a friend and began to take his first photos about the crisis, when the regime started to answer brutally with force like live rounds to disperse crowds. (via: The New York Times) After a while he also became a member of Aleppo Media Center - an independent come-together of local media activists. Within time the circumstances became more difficult and insecure for foreign and Syrian journalists. Therefore by documenting the scenes Hosam had also become a target of the regime and in May 2015 he was shot by a Sniper of Assad.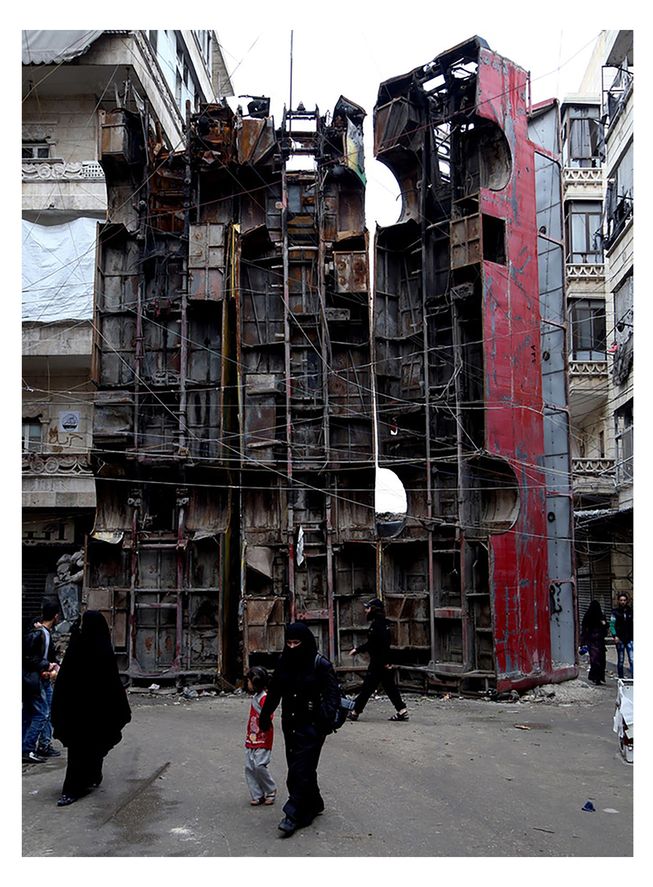 "After treatment in Turkey, however, I returned to Aleppo and continued my life and work there until the end of 2015." 
After this time he fled to Germany together with 60 other migrants crammed into a dinghy, he left from Turkey to Greece. Therefrom he continued his journey on foot, and other times by bus or train, as stated in an article with the New York Times. (The New York Times) Finally arrived in Germany he was able to start his studies of Photojournalism at Hannover University to develop his craft. 
"I am committed to continue my work as a photojournalist, and I hope I will be able to return to Syria in the future." (via: Hosam Katan) After 2015 the city of Aleppo has been divided into two different opposition forces - the Western part controlled by the regime and the Eastern part controlled by detractors. As Hosam explains, although this different situation must make life impossible, "men, women and children in Eastern Aleppo refused to have their lives stripped away". (via: Hosam Katan) Most of the people who live in Eastern Aleppo continued to their daily lives and they won't leave their mother city without any reason! The "so called rebels, terrorists, human shields, victims or civilians" - many labels have been applied to people who continued to live in Eastern Aleppo. Hosam Katan puts faces on the labels! He also demonstrates us with his visual work, how those in power drive the line of justice and injustice. Sadly the conflict is not over yet and the news coverage has decreased since 2017. What remains is the question of the Now, the Now of those who still live there and continue to fight their daily lives in freedom to rebuild their hometown.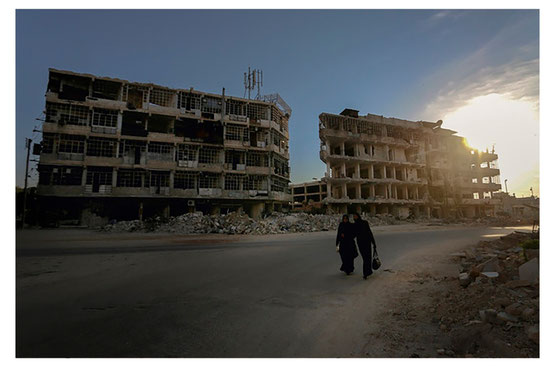 "My experience in the past years changed the way I think, live and dream. I know now that life
is about more than the basic needs
of food and shelter.
It is about ambition, and photojournalism is my ambition."